Hi friends, we hope you are all managing to stay safe and well during this challenging time. With the cancellation of the Scottish Mental Health Arts Festival 2020, and closure of venues, we have to postpone our tour of One Mississippi. But! We are harnessing our Creative Resilience and working on innovative ways to bring this play to you. We will use this time to let ideas flourish, so that when this time is over we can emerge ready to harness the power of theatre to make the world a better place.
For now take care of yourselves and each other.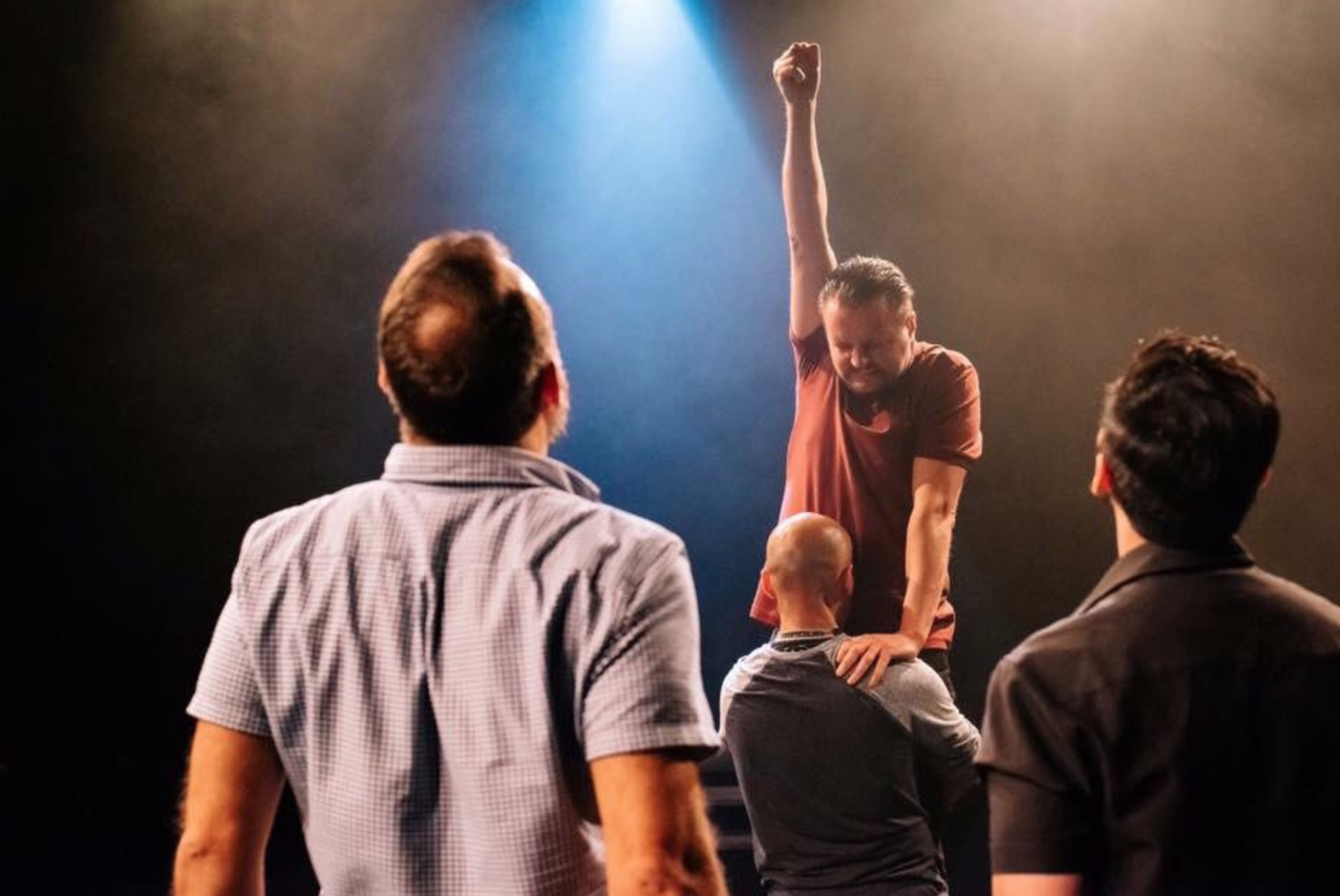 THEY SAY THE PERSON YOU ARE AT EIGHTEEN DEFINES WHO YOU ARE GOING TO BECOME...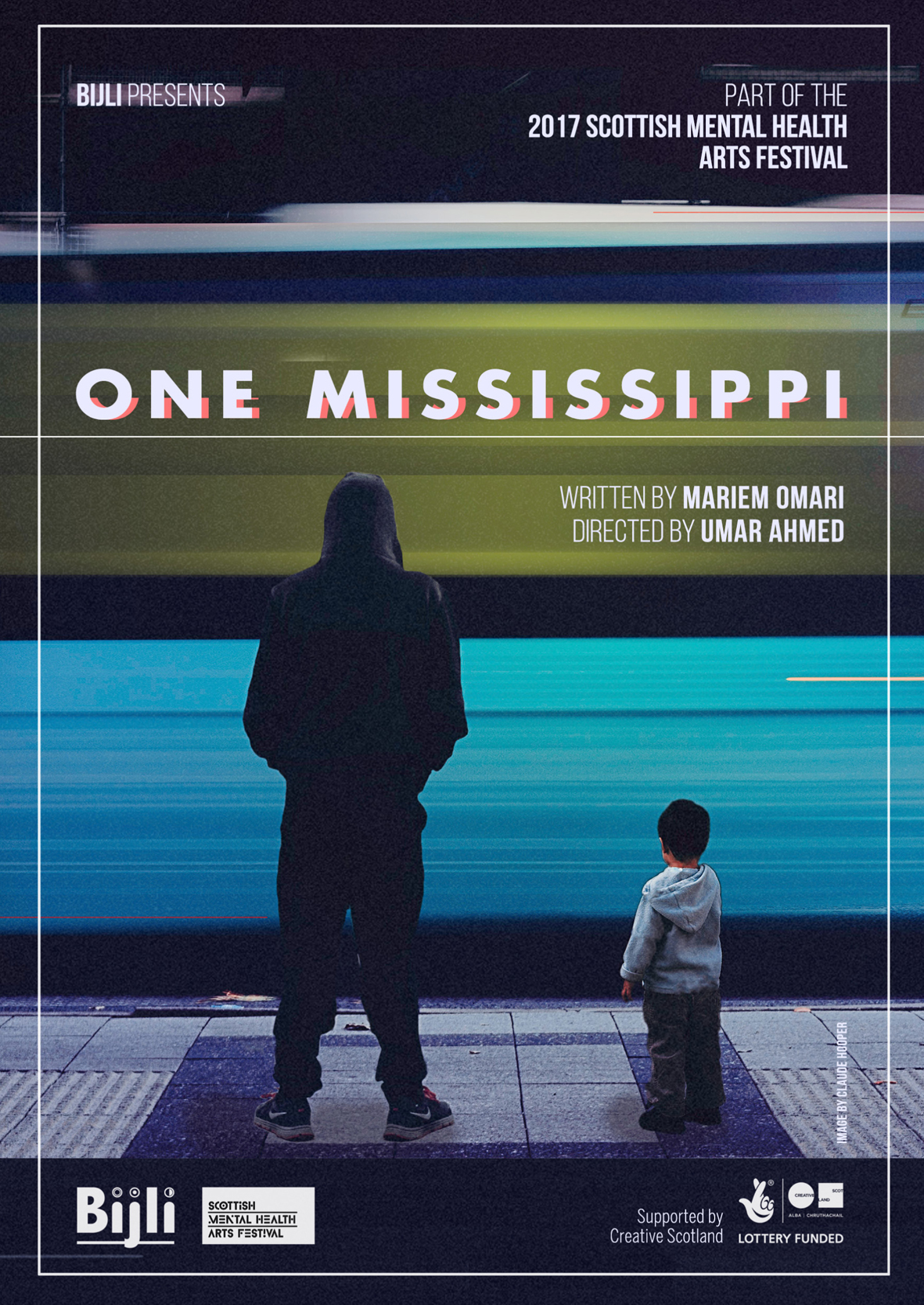 A dynamic piece of Physical Verbatim Theatre, that explores how the impact of childhood experiences shape men's adult lives. Blending humour and storytelling with powerful elements of physical theatre, this production is an uncompromising insight into what takes us to breaking point.
Written by Mariem Omari | Directed by Mark Jeary
Part of the 2022 Scottish Mental Health Arts Festival
One Mississippi is based on a collection of interviews undertaken with men across Scotland including, a Scottish Pakistani Muslim, an Indian Sikh, a Northern Irishman living in Glasgow, and a recovering addict from East Glasgow. Through their stories the impact of adverse childhood experiences (ACEs) on men is revealed, no matter their ethnicity or faith – ultimately becoming a collective story of their lived reality.
Supported by Creative Scotland and Platform
Post-show comments from the audience
"Interesting that it took a woman to perfectly describe the toxic masculinity of our society. I've been through this…it's my life…" Dan, Edinburgh
"I felt like this was about me. Even my mother has the same name as one of the characters mother's! I can't fault the storytelling…it says everything that needs to be said about men and trauma…" Pete, Glasgow
"It is one of the best shows I have seen in years…I cried and laughed and thought about my kids and how much we are responsible for…" Cathy, Glasgow
Cast Adam Buksh, Nick Danan, Scott Kyle, Manjot Sumal
Written by Mariem Omari
Directed by Mark Jeary
Dramaturgy by Stephen Barnes
Lighting Design by Grant Anderson
Stage Management by Dougal Gudim
Running time: 75 minutes (no interval) | Age restriction: 14+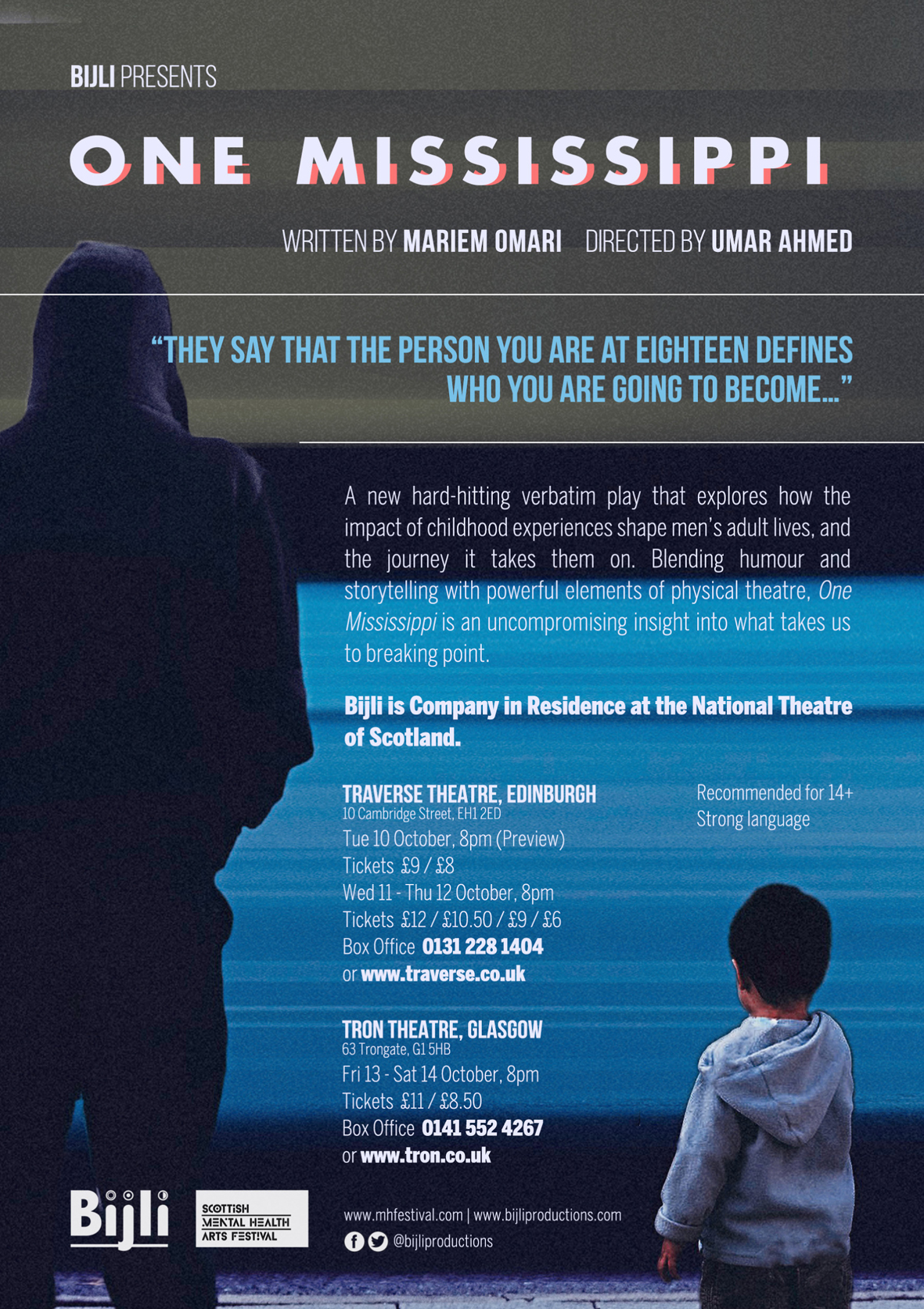 WRITER MARIEM SAID:
"Currently in Britain, reports on the suicide rate among British men indicate that it is at its highest level for more than a decade, and parts of Scotland have the highest levels in the country. In conjunction with this, new research suggests that childhood trauma is one of the leading causes of substance abuse and depression later in life…Over the course of six months, the interviews I did for One Mississippi reinforced those findings."
WRITER MARIEM SAID:
"There are very few, if any, pieces of verbatim theatre on the issue of men and childhood trauma, and none that look at it from a Scottish context. One Mississippi addresses this gap. The performance is very dynamic and combines physical theatre with storytelling, again adding to our signature Physical Verbatim Theatre approach"