Bijli is excited to announce the launch of our Artists Platform and Showcase
Supporting five new writers and performers to develop a performance piece that will form part of a development showcase in early 2023. This will be the first time Bijli will deliver a showcase of this kind.
About the Project
Following on from the success of our New Writers Project the Bijli Artists Platform is an initiative to support the creative expression and skills of underrepresented communities in Scotland.
The project will work with writers and performers who are at the early stages of their artistic journey, and provide them with four months of mentoring from professional writers Tawona Sithole and Mariem Omari.
They will also benefit from a performance workshop where they will learn about gesture, movement and voice projection.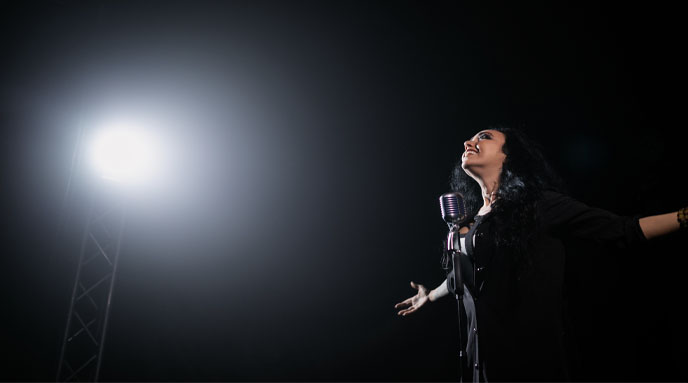 "Writing can be a lonely, solitary pursuit so having the solidarity of the group was a really uplifting part of my week and protected my creative wellbeing." - Participant, Artists Platform
Supported by Glasgow Life.