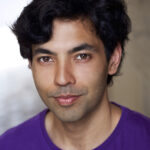 Adam Buksh graduated in 2009 from the University of the West of Scotland, and has been working professionally ever since on a wide range of projects including theatre and comedy, particularly Pantomime. However, he loves to challenge himself with every production and learn new skills. He has appeared in TV and film, murder mysteries, voice over, still photography, modelling and motion capture. This is the second time Adam is working on One Mississippi and he is looking forward to bringing the show to new audiences around Scotland.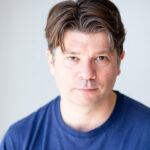 Nick was born and raised in Belfast and his extensive theatre credits include Quietly & The Turn of the Screw (Omnibus Theatre, London), Antony & Cleopatra (Shakespeare's Globe), The Lieutenant of Inishmore (RSC), The Titanic Boys (Grand Opera House, Belfast), The Quare Fellow (Tricycle Theatre, London & UK Tour), The Shadow of a Gunman (Tricycle Theatre), This Lime Tree Bower (Belgrade Theatre, Coventry), Gym & Tonic (Hull Truck) and Juno & The Paycock (Leicester Haymarket). His Television credits include WPC56, Henry V and Safe. Nick is also Artistic Director of Strange Fish Theatre Company which brings great Irish plays to this side of the Irish Sea.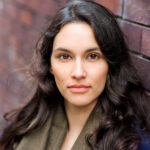 Shilpa T-Hyland trained at the Royal Conservatoire Scotland, and is one half of the company Modest Predicament. She is currently touring Pride and Prejudice* (*sort of) (Blood of the Young/Lyceum/Bristol Old Vic and others) as the Associate Director. Directing Credits include: Miss Julie as a recipient of the Cross Trust Young Director Award at Perth Theatre; The Dragon and the Whales (Modest Predicament); Atlas (Modest Predicament); Kieran Hurley's Bubble (RCS); Erin, Errol and The Earth Creatures (Modest Predicament); A Stranger Walks into a Bar (Scottish Storytelling Centre and others). Assistant and Trainee credits include:  Crocodile Fever as a recipient of the JMK regional bursary at the Traverse Theatre; The 306:Dusk (Perth Theatre/NTS); Pride and Prejudice* (*Sort of) original production (Blood of the Young/Tron Theatre); The 306: Day (Perth Theatre/ NTS/Stellar Quines); Anything That Gives Off Light (The TEAM/NTS).
Mark Jeary is a theatre maker working as an actor, playwright, director and producer. Mark grew up in a working-class family in London and trained as an actor at City Lit. Personal experience of addiction and trauma has influenced his practice – initially with the set-up of New Room Theatre. New Room was established to bring stories that are rarely heard to the stage. Mark then studied Classical and Contemporary Text (masters) at RCS and wrote his first play, Blackout, in 2013. A part autobiographical verbatim play about alcoholism and recovery – Blackout sold out on its first three shows in Glasgow and Edinburgh, as well as in London, at the Edinburgh Fringe in 2016, and as part of the Made In Scotland showcase in 2018. Blackout was shortlisted for the Verity Bargate Award. Since then Mark wrote his second play X and Y, and is currently working on new ideas around performance and neurodiversity since his own ADHD diagnosis last year. Mark works regularly with playwright Mariem Omari – as an actor, workshop facilitator and director, and was part of the original One Mississippi cast in 2017.
Scott is best known for his role as 'Ross' in the hit US television series Outlander. He has a string of successful stage, film and television credits to his name including a starring role on the big screen as 'Clancy' in Ken Loach's The Angels' Share. This led to a role portraying real life soldier 'Corporal Stu Pearson' in BAFTA nominated Kajaki/Kilo Two Bravo.
In 2010 Scott won The Stage Best Actor for his portrayal of 'Billy' in Singin' I'm No a Billy, He's a Tim.
Callum Madge trained in Arts Journalism, initially reviewing film and theatre and becoming Editor of the culture website TVBomb (now The Wee Review). In 2013 he started working in the theatre industry for Lung Ha Theatre Company. He is now the Engagement Manager for Birds of Paradise Theatre Company.
As a freelancer he has worked as a Project Manager for: National Theatre of Scotland; Royal Conservatoire of Scotland; Lyceum Theatre; and Traverse Theatre. In 2018 he produced Blackout by New Room Theatre, at Edinburgh Festival Fringe, and in 2019 he was Engagement Producer on 8:8 by Mercimax, at Edinburgh Festival Fringe, part of the Swiss Arts Council's Edinburgh Selection. He is currently working with Bijli, producing the tour of One Mississippi as part of Scottish Mental Health Arts Festival 2020.
Manjot began his career in community theatre, and since becoming a professional actor has appeared in numerous theatre productions. He has guested on popular Scottish sitcom Still Game (BBC Scotland) and has regular appearances in Fags, Mags and Bags (BBC Radio 4). He is best known for playing PC Surjit Singh in BBC Scotland's Scot Squad, and is a cast member of CBBC's The Demon Headmaster.  Manjot wrote and performed in How To Make A Killing In Bollywood with Umar Ahmed, and is currently on the BBC Writersroom New Voices 2020 scheme. Manjot would like to thank Mariem and Mark for allowing him to reprise the role of "K" in One Mississippi.
Bijli Board
Learn more about our Board Members